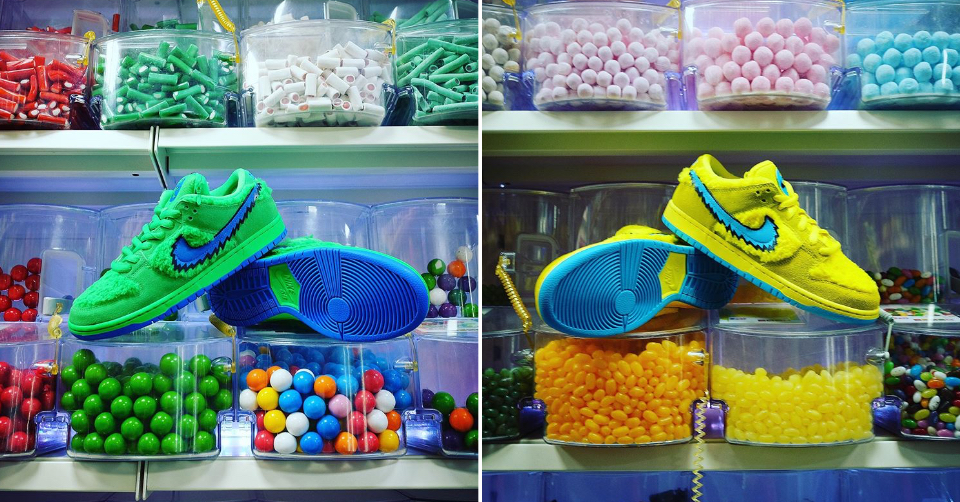 De Grateful Dead x Nike SB Dunk Low is naast de Ben & Jerry SB misschien wel een van de meest gehypede releases van 2020. De sneaker gaat al maanden rond en dit weekend is het dan eindelijk zover. De Grateful Dead x Nike SB Dunk Low released op vrijdag 24 juli in een gele en groene colorway bij een groot aanbod van skatestores. Echter zal alleen de gele colorway verkrijgbaar zijn bij Nike.
Nike Skateboarding biedt een eerbetoon aan de Grateful Dead Bears, een reeks marcherende beren getekend door Bob Thomas als onderdeel van de achterkant van het album History of the Grateful Dead, Volume One (Bear's Choice) in 1973. Beide colorways hebben een base gemaakt van zacht nep bont met daaroverheen suède overlays. De gekartelde Swoosh is een knipoog naar de hals van de marcherende beren. Op de tong staat de beer in bijbehorende kleur met nog een zakje in de tong verwerkt.
Veel skatestores hebben al raffles open staan voor de Grateful Dead x Nike SB Dunk Low en daarom hebben wij voor jou een overzicht gemaakt van al deze raffles. Check hier beneden de raffles en houd onze releasekalender in de gaten om geen een sneaker release te missen.
---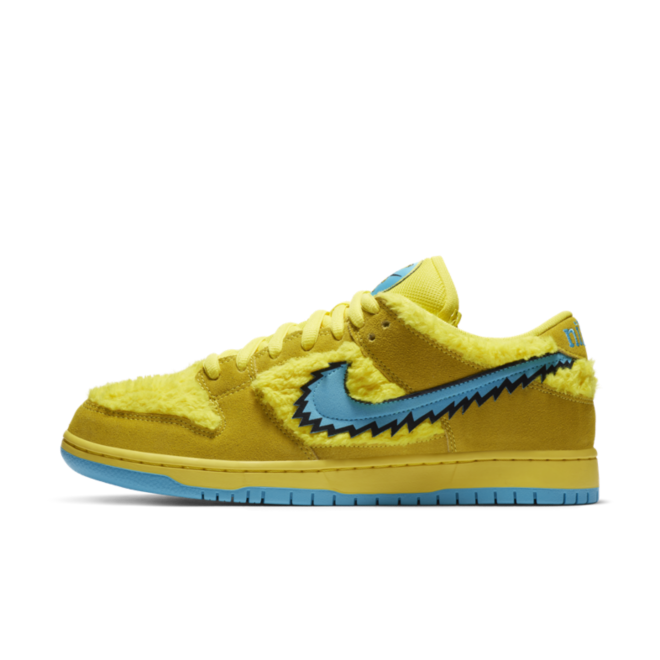 Grateful Dead X Nike SB Dunk Low 'Yellow Bear' - SNKRS DAY Exclusive Access
CJ5378-700 · Prijs vanaf €739,-
Naar alle aanbieders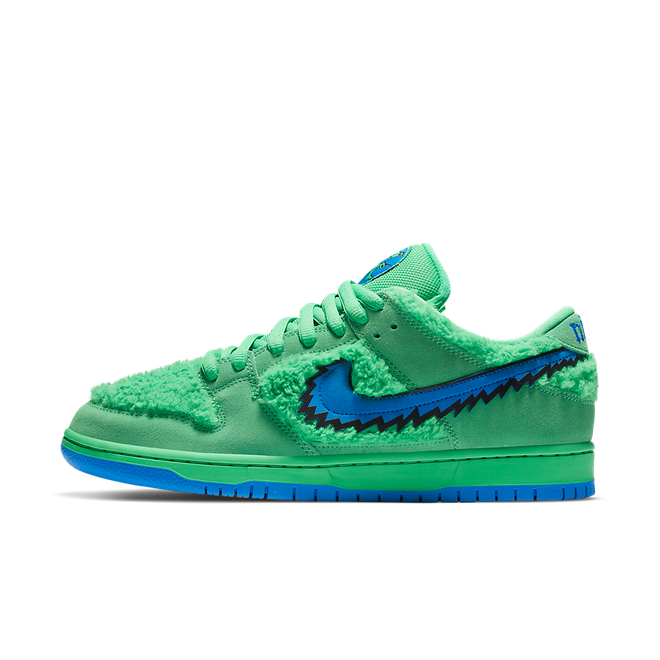 ---