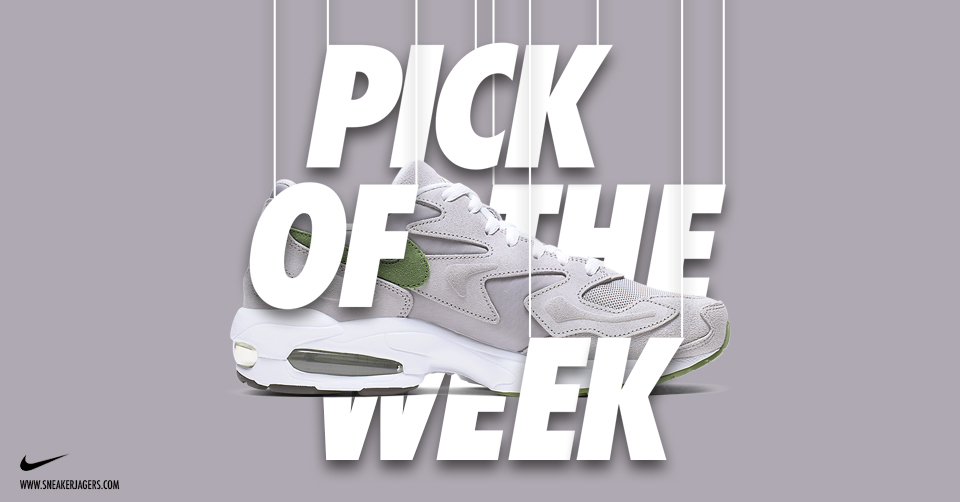 De nieuwe Nike Air Max2 Light LX 'Atmosphere Grey Gunsmoke' is door ons verkozen tot Pick of the Week #26. De Air Max2 Light komt in het populaire 'Chlorophyll'-kleurenschema dat recent werd gebruikt op de Air Jordan 3 in 2018, maar ook de Nike Air Trainer 1 inspireerde.
Nike Air Max2 Light LX Atmosphere Grey Gunsmoke | CI1672-001
De Nike Air Max2 Light LX gaat gekleed in een mix van Atmosphere Grey, Gunsmoke en Chlorophyll. Deze Nike Air Max2 Light heeft grijstinten over het hele bovenwerk met groene accenten op de Swoosh aan de binnenkant, tong, hiel en de buitenzool bovenop een witte tussenzool. Uiteraard beschikt de sneaker over de welbekende zichtbare en comfortabele Air-unit.
Benieuwd waar je deze nieuwe cleane colorway van de Air Max 2 Light kan verkrijgen? Bekijk hieronder waar deze al te koop is: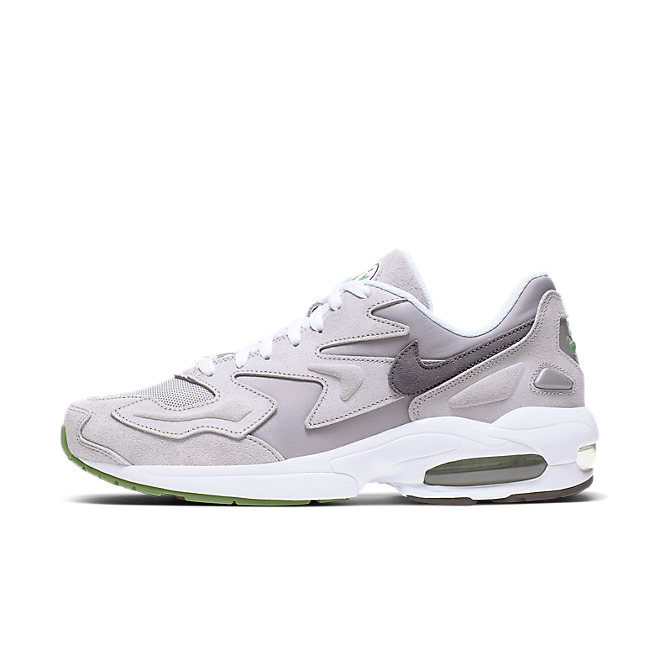 Nike Air Max 2 Light LX Atmosphere Grey Gunsmoke
CI1672-001 · Prijs vanaf €64,-
Naar alle aanbieders